ABOUT THE FIRM
Nass Cancelliere: Your Local Asbestos and Personal Injury Attorneys in Pennsylvania and New Jersey
LEADING THE FIGHT FOR ASBESTOS, OVARIAN CANCER AND PERSONAL INJURY VICTIMS
Since 1983, Nass Cancelliere has earned a reputation as one of the premiere asbestos and personal injury law firms in the country. In the area of asbestos-related diseases alone, we have assisted thousands of asbestos victims from Pennsylvania, New Jersey and Delaware, and have collected over $100,000,000 in compensation for our clients. Our firm has also been instrumental in changing many of the laws in Pennsylvania to help asbestos victims. Our vast personal injury experience is now being put to use in representing victims in cases of ovarian cancer brought on by the use of talcum powder.
OUR PERSONAL SERVICE AND COMMITMENT TO YOU
If you are sick from asbestos, or otherwise injured, we will come to your home to assist you, and we will help you find the best medical care for your disease or injury, and we will pursue every legal right and remedy available to you. Our firm was founded on the principle that every citizen is entitled to the very best in legal representation.
WHY HIRE US?
OBTAIN MAXIMUM COMPENSATION AND PROVIDE PERSONAL SERVICE
Our attorneys are well-known in Philadelphia and New Jersey as strong and aggressive advocates for the individuals and families we represent. What makes our firm different is that we do everything legally possible to make sure our clients receive the maximum amount of compensation they deserve. Unlike many other personal injury and asbestos law firms that would rather settle than fight, we are always willing to go the extra step to obtain the most money possible for our clients. We have an impressive history of experience in handling personal injury claims, asbestos claims, workers' compensation claims, accident claims, and other civil litigation matters in Philadelphia and the tri-state area. We have successfully assisted thousands of victims, who have been awarded hundreds of millions of dollars in jury awards and settlements.
Our attorneys have extensive courtroom experience and have tried over 1,000 cases before juries, judges, and arbitrators.
FIRM OVERVIEW
For more than 35 years, we have committed ourselves to protecting the rights of individuals from Pennsylvania, New Jersey, and Delaware who have been injured, disabled or died as a result of the neglect of others. It is our law office's goal in every case that our clients receive the maximum amount of money damages and compensation that they are entitled to under the law.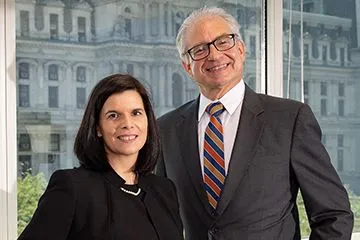 MEET OUR ESTEEMED LAWYERS:
ASBESTOS INJURY LITIGATION EXPERIENCE
The Philadelphia law firm of Nass Cancelliere has established itself as a leader In representing asbestos victims from Pennsylvania, New Jersey & Delaware. Since 1983, our law firm has successfully handled over 3,000 individual asbestos-related claims, including the following types of cancers caused by asbestos exposure:

Mesothelioma
Lung cancer
Larynx cancer
Esophageal cancer
Colorectal cancer
Our Pennsylvania and New Jersey attorneys also handle non-malignant asbestos cases involving individuals diagnosed with pulmonary asbestosis and asbestos-related pleural disease.

PERSONAL INJURY LITIGATION IN PENNSYLVANIA AND NEW JERSEY
Our firm has successfully handled thousands of personal injury claims for individuals who have been victimized by motor vehicle accidents, workplace accidents, medical malpractice, dangerous and defective products, SEPTA accidents, employment discrimination, slip-and-falls due to negligent property maintenance, disability claims, and unethical and bad faith insurance practices.
Our attorneys will help you understand the legal remedies available to you, and fully explain the legal process of pursuing justice on your behalf.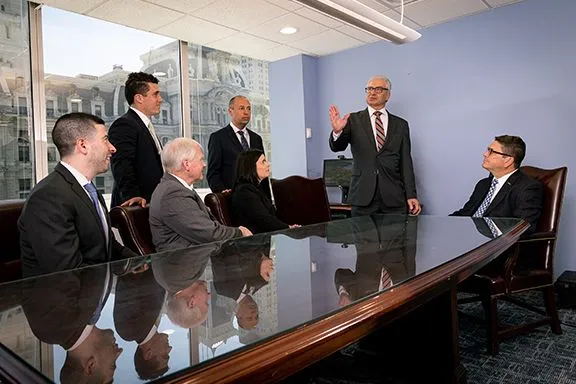 OUR TEAM APPROACH
Nass Cancelliere emphasizes a team approach to handling all of our client's cases. You will have the benefit of all our attorneys working together on your case. This teamwork ensures that we achieve the best possible result for you. Our law firm's attorneys are supported by a highly talented staff of paralegals, secretaries, and legal assistants, who will also provide you with the personal service you deserve. Whether you work with our law offices in Philadelphia, PA, Westmont, NJ, or Media, PA, the staff of Nass Cancelliere will give you the respect and attention to which you are entitled.